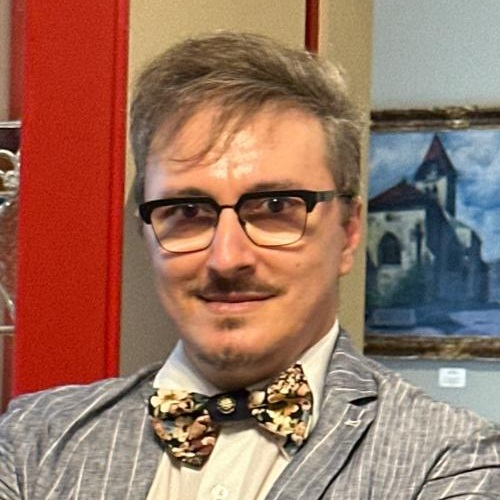 Octavian-Dragomir JORA
Academia de Studii Economice din Bucureşti
Şi substanţa, şi stilistica discursului religios, de pildă cel din tradiţia creştin-ortodoxă, par altfel omului de ştiinţă seculară, chiar şi celui din sfera ştiinţelor sociale. Referenţialul transcendental şi "temperatura" vorbei se disting uşor de lumescul economic codat într-un lexicon "rece", dens în raţionalitate şi totuşi parcă prea impersonal. Graniţa sensibilă dintre "trans-disciplinar" şi "indisciplinat" poate să-i înstrăineze pe cei dornici de teorii unificate ale acţiunii umane deopotrivă de adevărul revelat, după cum şi de cel demonstrat. Dar asta nu înseamnă că nu sunt suficiente temeiuri pentru care insularea în paradigme protecţioniste epistemic să fie denunţabilă. De pildă, economia, însingurată, nu poate să dea seamă despre eficienţă decât dacă altă întrebare îşi află răspuns. Eficienţă, da, însă pentru cine?

CHRISTIAN CONFESSION AND ENRICHED ECONOMIC RATIONALITY [MĂRTURISIREA CREŞTINĂ ŞI RAŢIONALITATEA ECONOMICĂ ÎMBUNĂTĂŢITĂ]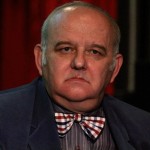 Alexandru TAŞNADI
Academia de Studii Economice din Bucureşti
Filip Mihai ZGUBEA
Academia de Studii Economice din Bucureşti
This essay argues for adopting a Christocentric vision, as opposed to the anthropocentric one, where man, with his reason and science, believes he can solve everything. But both A. Einstein and J.M. Keynes believed that the new issues (generated by the crisis) cannot be solved with the same thinking that caused those problems. The authors believe that it needs a new approach.
Keywords: cost-benefit analysis, Christocentric approach, consciousness, hope, Divine triad, progress in wisdom, credibility, spiritual life
JEL: Z12
A Christocentric Vision on the Global Crisis [O viziune hristocentrică asupra crizei globale]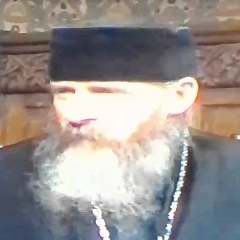 Petre COMŞA
Universitatea "Valahia" din Târgovişte
Costea MUNTEANU
Academia de Studii Economice din Bucureşti
The paper starts from the argument that, at present, there are two opposite perspective on the relationship between ethics and capitalism, namely: on the one hand, it is the interpretation offered by the neoclassical school of economic thought (mainstream economics) and, on the other hand, it is the interpretation offered by the Austrian School of economic praxeology (libertarian economics).
Keywords: economic ethics, natural law, institutionalized aggression, non-aggression, private property rights, interdisciplinary dialogue, religious economics, the teaching of the Holy Fathers of Eastern Tradition
JEL: B13, B50, P14, Z12, Z18
Ethics and Capitalism. An Interdisciplinary Interpretation [Etică şi capitalism. O interpretare interdisciplinară]

Adrian IGNAT
Universitatea Valahia din Târgovişte
The communist period impacted upon the historical evolution of the Romanian Orthodox Church relationship with the Romanian state in a way that today cannot be imagined. After the end of the Second World War hostilities, Romania entered the communist coalition. Under this political regime, the Romanian Orthodox Church served the Romanian people, no matter the historical vicissitudes.
Keywords: communist period, Romanian Orthodox Church, Patriarch Justinian, clergy, secularization, monasticism
JEL: P26, P30, Z12
Interference and Economic Challenges Regarding the Romanian Orthodox Church during Patriarch Justinian Marina (1948-1977) [Ingerinţe şi provocări economice la adresa Bisericii Ortodoxe Române în timpul Patriarhului Justinian Marina (1948-1977)]

Mihai-Vladimir TOPAN
Academia de Studii Economice din Bucureşti
The present paper tackles two broad theses. According to the first, in the Eastern Orthodox view wealth, riches, material prosperity and whatever these things presuppose (the extended division of labour, trade, money, profit oriented entrepreneurship etc.) are not evil or condemnable in themselves. According to the second, one cannot find a positive sanction of honest wealth and riches.
Keywords: Eastern Orthodoxy, economics, wealth, division of labour, profit, salvation
JEL: B13, P10, P50, Z12
Orthodoxy and the Extensive Social Division of Labour [Ortodoxia şi diviziunea socială extinsă a muncii]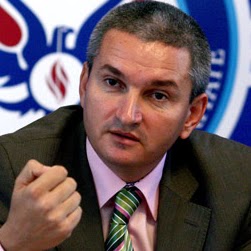 Nicu MARCU
Universitatea din Craiova
Victor PĂTRULESCU
Ministerul Finanțelor Publice
Lucia CRĂCIUN
Ministerul Finanțelor Publice
This continuation of the previous part of our proposed monograph, which by no means is intended as an exhaustive one, is corroborated by the citation of innovative criticism and ideas put forward by the various economists, the purpose of which is to highlight exactly the relativism and nuances of the concepts, all stemming from the keen observation of economic realities and trends.
Keywords: market, competition, monopoly
JEL: B13, B25, D41, D42
A Short Insight into the Schools of Economic Thinking Evolution on the Notions of Market and Competition (II) [Scurtă incursiune în evoluţia teoriilor economice privind noţiunile de piaţă şi concurenţă (II)]

Teodor DIMA
Academia de Studii Economice din Bucureşti
Football League clubs have agreed strict Financial Fair Play rules in what could be the most significant change to the way the game is governed. Faced with increased wage costs, losses, debt and insolvency, the new rules will impose a transfer embargo on clubs that overspend. In this study we analyze the influence of Financial Fair Play rules on football clubs from an economic perspective.
Keywords: financial fair play, economics, football club, regulations, SWOT analysis
JEL: G32, L83, Z19
How "Fair" Are Football's Financial Fair Play Regulations? [Cât de "echitabile" sunt reglementarile privind echitatea financiară în fotbal?]
Octavian-Dragomir JORA
Academia de Studii Economice din Bucureşti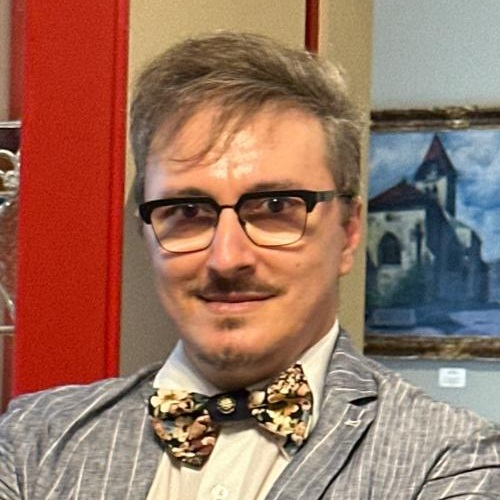 Alexandru TAŞNADI
Academia de Studii Economice din Bucureşti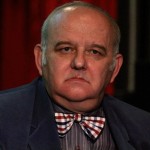 Filip Mihai ZGUBEA
Academia de Studii Economice din Bucureşti

Petre COMŞA
Universitatea "Valahia" din Târgovişte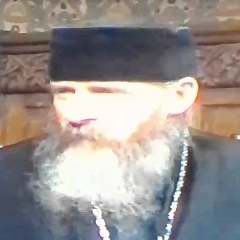 Costea MUNTEANU
Academia de Studii Economice din Bucureşti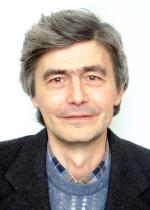 Adrian IGNAT
Universitatea Valahia din Târgovişte

Mihai-Vladimir TOPAN
Academia de Studii Economice din Bucureşti

Nicu MARCU
Universitatea din Craiova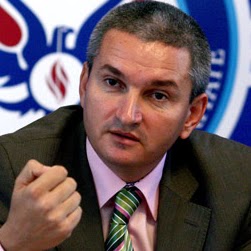 Victor PĂTRULESCU
Ministerul Finanțelor Publice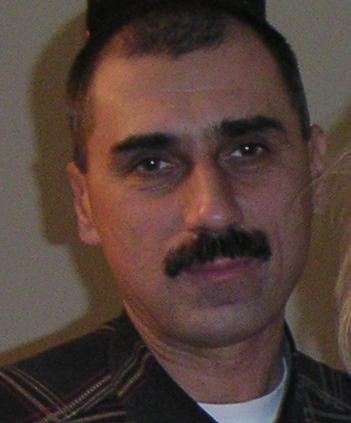 Lucia CRĂCIUN
Ministerul Finanțelor Publice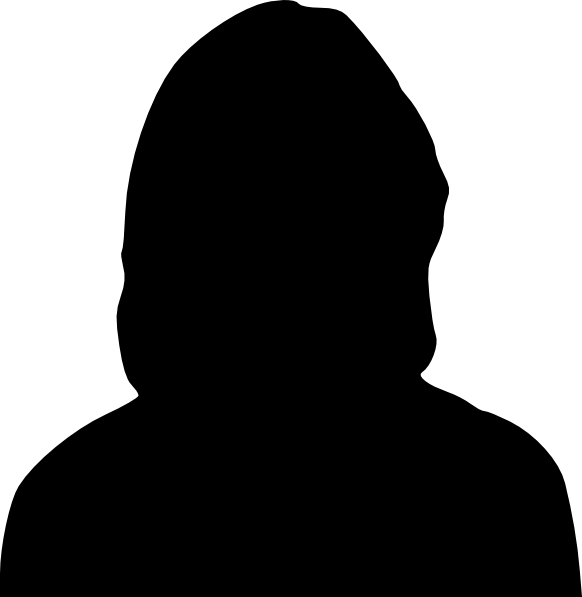 Teodor DIMA
Academia de Studii Economice din Bucureşti


Authors list