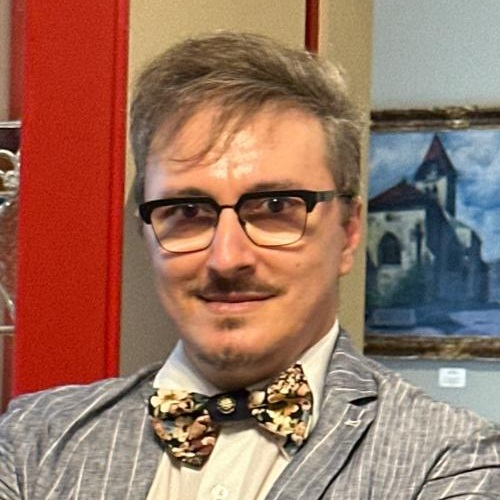 Octavian-Dragomir JORA
Academia de Studii Economice din Bucureşti
"Creaţia este sursa drepturilor de proprietate intelectuală." "Ba nu, raritatea este." Aceasta este esenţa disputei istorice dintre cei care consideră că tangibilul şi intangibilul au aceleaşi proprietăţi emanând de la omul în acţiune creatoare şi, astfel, necesită acelaşi regim al drepturilor de proprietate şi cei care, dimpotrivă, le consideră profund diferite şi nepretabile unui tratament analog, de vreme ce doar materia transformată utilitar este rară, ideile amestecate cu ea sunt infinit multiplicabile.
INTELLECTUALS\' PROPERTY [PROPRIETATEA INTELECTUALILOR]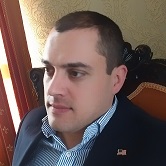 Dragoş Constantin SANDA
Academia de Studii Economice din Bucureşti
The present analysis begins with the presentation of Max Weber's classical perspective on the impact of Protestant Reformation on traditional belief systems, by challenging and changing individual's attitudes towards saving, capital accumulation and honesty in lending operations. Further on, the research unfolds a diagnostic cross-country analysis of major Catholic and Protestant economies.
Keywords: culture, reformation, Protestantism, Catholicism, sovereign debts, economic behaviour
JEL: A13
The Economic Effects of Protestant and Catholic Moralities in Sovereign Debt Crisis. A Cross-Country Analysis [Efectele economice ale moralităţilor protestantă şi catolică în criza datoriilor suverane. O analiză între ţări]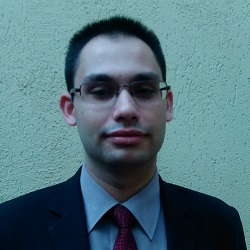 Adrian-Ioan DAMOC
Academia de Studii Economice din Bucureşti
The present paper seeks out to investigate five economic aspects involving terrorism: the effects on FDIs, the macroeconomic effects, the impact on financial markets, the role of foreign aid and transactions undertaken by terrorist groups for self-financing. Each topic will be analysed on the basis of the existing available literature and recent information on the activities of terrorist groups.
Keywords: terrorism, geoeconomics, FDI, foreign aid, Islamic State, international relations, financial markets
JEL: F52, F69
An Overview of the Geoeconomic Effects of Terrorism [O investigaţie a efectelor geoeconomice ale terorismului]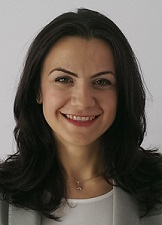 Alexandra Luana SMĂRĂNDOIU (SANDA)
Academia de Studii Economice din Bucureşti
The fast forward changes, due to globalization and structural innovations, have allocated a large importance to human capital. Nowadays, there is a strong tendency to believe that education explains income of individuals, not as a single factor, but also connected to working experience. Intellectual capital is a promoter factor in a knowledge based economy, as the one Europe has.
Keywords: European Union, human capital, education, economic, growth, performance
JEL: A23, I22, I24, I25, O15
A Study of Human Capital Intensity on Smart Growth Dynamics at the Level of the European Union [Un studiu asupra intensităţii capitalului uman în dinamica creşterii inteligente la nivelul Uniunii Europene]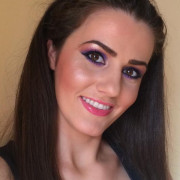 Mara URSACHE
Universitatea "Alexandru Ioan Cuza" din Iaşi
At present, tourism is one of the fastest growing industries worldwide. At the same time, tourism represents an important sector of the EU economy in terms of income, capitalization of all categories of resources, balanced monetary circulation, stimulating production in other economic sectors due to its inter-sectorial and multiplicative nature and employment.
Keywords: tourism, EU, sustainable development, centre-periphery
JEL: L83, O11, O52
Comparative Analysis of the Tourism Sector in EU Member States [Analiza comparativă a sectorului turistic la nivelul statelor membre UE]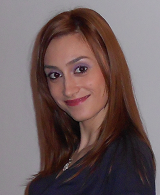 Anamaria-Cătălina RADU
Academia de Studii Economice din Bucureşti
Andra-Ileana DOBRESCU
Academia de Studii Economice din Bucureşti
The changes in the last years on the labour market have determined young people to turn their attention to entrepreneurship. The chance to have a secure job, a flexible schedule and to run a business are some of the most important benefits perceived by young entrepreneurs. During the last years, many studies have been developed in the area of identifying business-starting perceptions.
Keywords: young entrepreneurs, labour market, marketing research, perception
JEL: M31
Analysing the Perception of Young People Regarding the Opportunities in Developing a Business through European Funds Projects [Analizarea percepţiei tinerilor privind posibilitatea dezvoltării unei afaceri prin intermediul proiectelor finanţate din fondur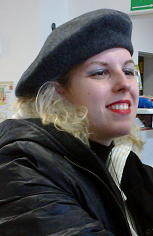 Gabriela-Laura VÂLCEANU
Academia de Studii Economice din Bucureşti
This article describes how demand and supply of veterinary medical services for pets influence workforce in the labour market. High and diversified demand can lead to a diversified supply that has to be covered by specialists, service providers of veterinary services. Through exploratory research data on the international market of veterinary services we observed particular evolutions.

Keywords: labour force, veterinary services, trends, forecasts
JEL: M31
The Veterinary Labour Market, a Place Where the Demand Meets the Supply of Veterinary Medical Services [Piaţa muncii în domeniul veterinar, un loc unde cererea întâlneşte oferta de servicii medicale veterinare]

Emil DINGA
Academia Română
The paper intends to propose a new view on the way in which the intention (as intentionality, in a phenomenological sense) is formed. In this end, the entire chain from will to action is described, but the analysis is focused only on one part of that chain: from will to intention. Essentially, the study asserts the intention is an unconscious process and, even more, this process is of Darwinist-type.
Keywords: conscious, unconscious, situational framework, motivation, intention, Darwinist selection
JEL: B41, C00, E17
Selecting the Intention: A Darwinist Approach [Selectarea intenţiei: o abordare darwinistă]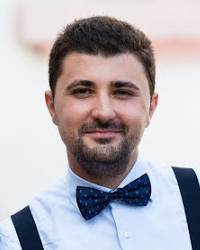 Andreas STAMATE-ŞTEFAN
Academia de Studii Economice din Bucureşti
Mihai-Vladimir TOPAN
Academia de Studii Economice din Bucureşti
The purpose of the present paper is to present the inherent theoretical presuppositions of the EU Competition Policy (ECP) and to offer a critical appraisal of them. In addition, the paper advances the catallactic competition model as a possible alternative theoretical framework to be used in enforcing ECP. The research is divided into three main parts.
Keywords: EU competition policy, perfect competition, catallactic competition, political entrepreneurship
JEL: B10, B20, D40, D78
The Economic Theory of European Competition Policy. Retrospectives and Perspectives [Teoria economică a politicii europene a concurenţei. Retrospective şi perspective]
Octavian-Dragomir JORA
Academia de Studii Economice din Bucureşti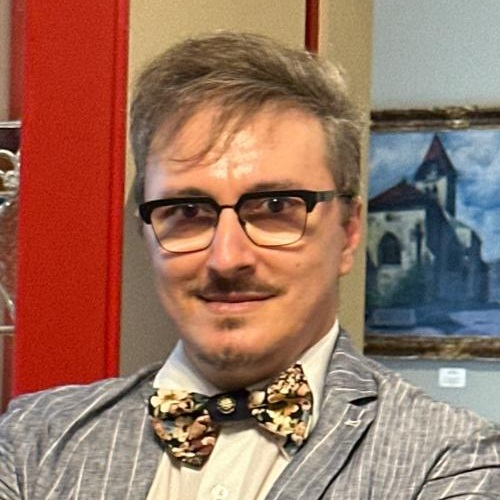 Dragoş Constantin SANDA
Academia de Studii Economice din Bucureşti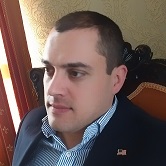 Adrian-Ioan DAMOC
Academia de Studii Economice din Bucureşti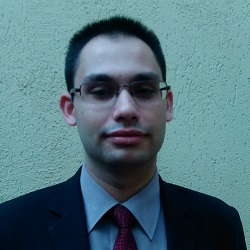 Alexandra Luana SMĂRĂNDOIU (SANDA)
Academia de Studii Economice din Bucureşti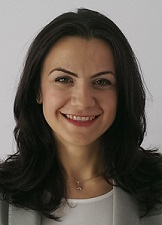 Mara URSACHE
Universitatea "Alexandru Ioan Cuza" din Iaşi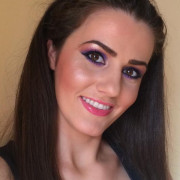 Anamaria-Cătălina RADU
Academia de Studii Economice din Bucureşti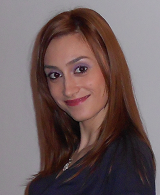 Andra-Ileana DOBRESCU
Academia de Studii Economice din Bucureşti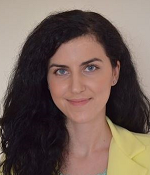 Gabriela-Laura VÂLCEANU
Academia de Studii Economice din Bucureşti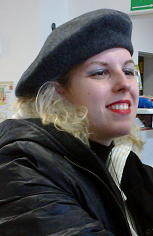 Emil DINGA
Academia Română

Andreas STAMATE-ŞTEFAN
Academia de Studii Economice din Bucureşti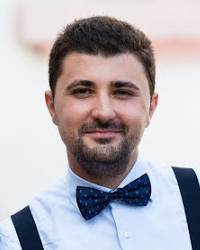 Mihai-Vladimir TOPAN
Academia de Studii Economice din Bucureşti


Authors list